ICAN Alumni has achieved excellence in their chosen fields and have made outstanding contributions to society. ICAN College provides three categories of Awards:
Dr. Mohan Award – The prestigious Dr. Mohan Award is the highest bestowed to a graduate of ICAN College. The recipient of the Dr. Mohan is selected on the basis of compassionate leadership, social commitment, respect for diversity and community service beyond the call of duty. it is awarded to the graduate with the most promising and outstanding talent.
Student Leadership Award – In honour of former Student presidents, the Student Leadership Award has been created as a form of appreciation. The award is given for their leadership and tireless support as President in ICAN College Student Committee. The Leardership Award recipient will receive a trophy and a certificate from ICAN College.
Academic Excellence Award – The academic Excellence Award is a recognition of ICAN College for its graduating students. It is awarded to graduates who achieve the highest cumulative grade point average (CGPA) in their respective programmes for the respective years and for those who attend the Convocation Ceremony.
Register For The Next Intake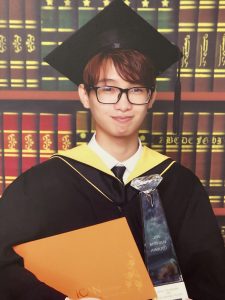 Medical Laboratory Technology
Life in ICAN College has been like coming out of the bed and landing on the couch. ICAN College has truly been my second home because I have had some amazing people as friends. The environment and people at ICAN College are so welcoming and helpful that you don't feel away from home. But most importantly they have equipped me with the tools to face life in the future by instilling in me the unbound determination and the never give up attitude to face challenges in life. ICAN has prepared me for challenges in the future.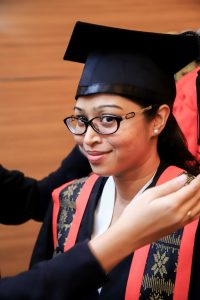 The exhilarating learning environment at ICAN College allowed me to     develop critical thinking skills. I matured as an individual here and this helped me adapt easily to the working environment. I learned how to    organize my time, how to be independent and most importantly, how to be effective. Currently I am serving the National Heart Institute of Malaysia as a registered pharmacist. My heartfelt appreciation to ICAN College for providing me the guidance and confidence to succeed.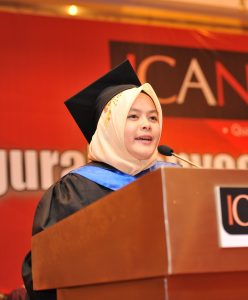 Siti Ilmi Zahirah Ali Akbar - 2013
My experience at ICAN College gave a me strong foundation for my future. I am now a registered Staff Nurse having served in Lahad Datu Sabah during Invasion period and currently serving in the state of Perak. ICAN College really went out of the way to prepare me for the real working world. I am grateful for the tremendous amount of support received during my years at ICAN College.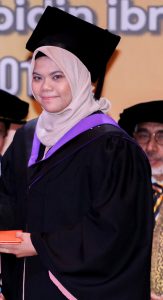 Nur Melissa Natasha - Pharmacy
Cheah Hui Chuin - Pharmacy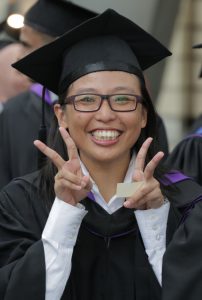 Chow Wai Hoong - Pharmacy
Keng Chia Ming - Pharmacy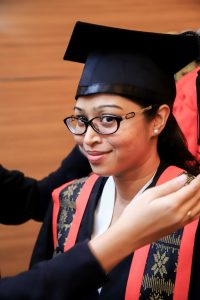 Sharmela Gunalan - Pharmacy
Saravanan Muniandy - Pharmacy
Gunasuntheri Goonasagaran - Physiotheraphy
Academic Excellence Award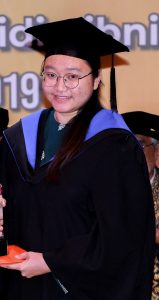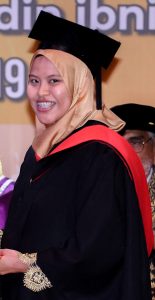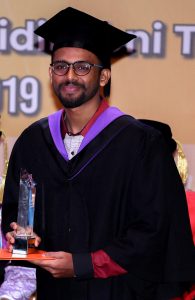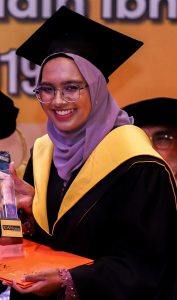 Amirah Begum Aziz Khan 2019 Pavithrina Gopi Chand - 2016
Nur Athirah Ahmad Fahmi - 2016 Nur Nasirah Zainudding 2016 Balqis Faiqah Zainuren 2016 Sherilyn Yong Cheu Chin - 2013
Saravanan Muniandy - 2013