This Degree is awarded by the TOP QS World Ranked Private University in Malaysia.
The pathway into the Degree is a result of Memorandum of Agreement signed on 19th June 2020 between ICAN College and the UCSI University.
The BA (Hons) Marketing course provides students with the fundamental academic and vocational skills in marketing and business principles through a variety of innovative teaching and learning methods. Assessments include a combination of examinations, projects and assignments, including an independent project dissertation in the final year.
Comprehensive and in-depth modules, in addition to actual case studies and relevant organisational context, add exceptional value to this programme. Co-operative placements with key industries also provide an excellent platform for students to not only gain industrial experience but also to enable them to broaden their horizon as well as apply their theories to practice.
Entry Requirement
Qualification
Academic Requirements
Diploma (business-related) Minimum CGPA of 2.0
Students having successfully completed a programme equivalent to a
Diploma at ICAN College with a minimum CGPA of 2.0 will be eligible.
Other equivalent qualifications
To be reviewed by the faculty on a case-to-case basis
Course Outline
Year 1
Fundamentals of Marketing
Fundamentals of Management
Business Accounting
Microeconomics
Marketing in Practice
Organisational Behaviour
Business Information System
Business Communication
Macroeconomics
Business Law
University Life (MPU-U2)
Business Law – Malaysian Perspective (MPU-U3)
Extracurricular Activity 1 (MPU-U4)
Co-Operative Placement 1
Year 2
One to One Marketing
Business Research Methods
Relationship Marketing
E-Marketing
Marketing Processes
Statistics and Its Application
Entrepreneurship
Managing People
Management Ethics
Customer Communication
Business Modelling and Spreadsheet
Business Mathematics
Internet in Practice
Extracurricular Activity 2 (MPU-U4)
Co-Operative Placement 2
Year 3
Marketing Research Project A
Strategic Marketing
Services Marketing
Retail Marketing
Current Issues in Marketing
Marketing Research Project B
International Business
Marketing Promotion
Strategic Management
Strategic Information Systems Management
Extracurricular Activity 3 (MPU-U4)
Co-Operative Placement 3
Tuition Fee
Year 1: RM 24 550.00
Year 2: RM 21 130.00
Year 3: RM 17 650.00
Total: RM 63 330.00
Our graduates have a wide range of career choices such as those listed below:
Marketing Manager
Corporate Branding Consultant
Business Development Manager
Sales Manager
Retail Manager
Advertising & Promotion Manager
Consultant
Public Relations Consultant
ICAN College welcomes International Student applications from various countries given that their qualifications are equivalent to the Malaysian standard of Qualifications.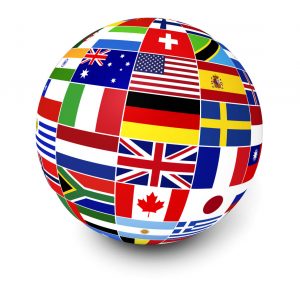 Register For The Next Intake