This Degree is awarded by the TOP QS World Ranked Private University in Malaysia.
The pathway into the Degree is a result of Memorandum of Agreement signed on 19th June 2020 between ICAN College and the UCSI University.
Biotechnology encompasses application of technologies like biochemistry, molecular biology, genetic engineering, bioinformatics, and others for the development of new products and processes. In addition, it also includes vaccines and drugs for the treatment or improvement of life-threatening diseases like AIDS, medical diagnostic kits, agricultural products with improved nutritional values and reduced dependence on chemical pesticides, as well as high quality industrial products, cleaner biochemical process with less waste, and DNA fingerprinting for improved criminal investigation.
Designed with the aid of leading members in the biotechnology field, the 3-year programme helps to bridge the gap between industry and academia. The course content is aimed at providing students with a good foundation of knowledge and hands-on practical experience of the different fields of biotechnology for their future careers which include Pharmacology, Physiological Sciences, Metabolic Biochemistry, Molecular Cell Biology, Human Molecular Genetics, Animal and Plant Cell Culture, Microbial Biotechnology, Enzyme Technology, Fermentation Technology and Downstream processing, Bioprocess Engineering and Environmental Biotechnology.
The course aims to produce competent, confident and consummate graduates in the field of Biotechnology who are internationally employable and who are equipped with various valuable transferable skills like presentation techniques, communication skills, exposure to problem solving, teamwork and the use of information technology. In addition, students will be made to realise the ethical issues and the impact of biotechnology on society, as well as trained to be bioentrepreneurs / technopreneurs that would enable them to translate research outcomes into business opportunities.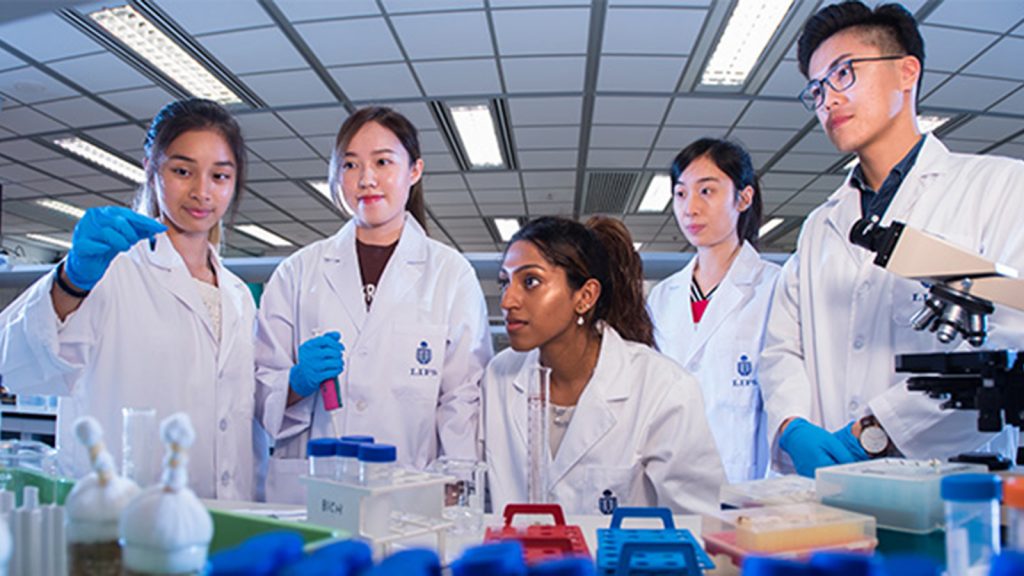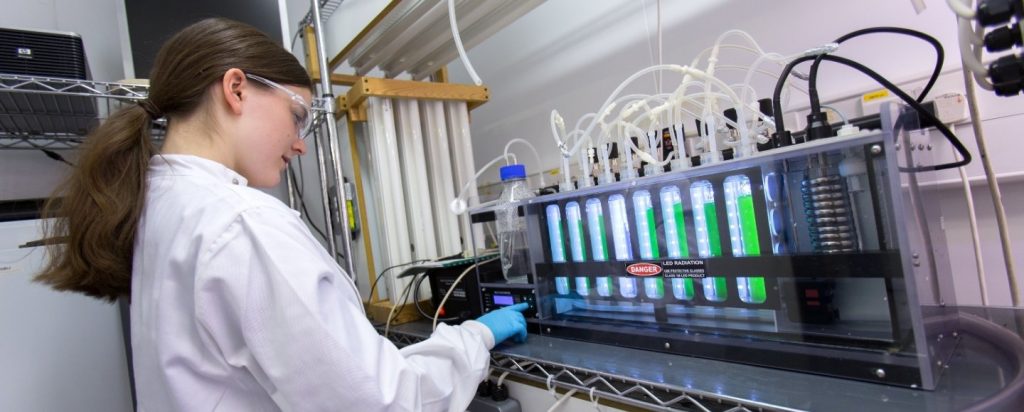 Entry Requirement
Diploma in a related field from ICAN College  with a minimum CGPA of 2.00. Equivalent MQF Level 4. 
Note: The credit requirement at SPM/ O-Level for candidates can be waived should the grades obtained at ICAN College Diploma be equivalent/higher.
Course Outline
Year 1
Semester 1 (Long semester)
Chemistry 1
Biology
Calculus & Analytical Geometry for Applied Sciences
University Life (MPU-U2)
Extra-curricular Learning Experience 1 (MPU-U4)
Semester 2 (Long semester)
Human Physiology
Chemistry 2
Microbiology
Structural Biochemistry
Semester 3 (Short semester)
Bioinformatics
Co-Operative Placement 1
Year 2
Semester 1 (Long semester)
Religions in Malaysia (MPU-U3) / Business Law – Malaysian Perspective (MPU-U3)
Biochemistry & Metabolism
Microbes & Immunology
Statistics & Its Applications
Entrepreneurship for Applied Sciences
Extra-curricular Learning Experience 2 (MPU-U4)
Semester 2 (Long semester)
Research Methodology, Safety & Ethics
Pharmacology
Molecular Cell Biology
Recombinant Technology
Semester 3 (Short semester)
Enzyme Technology
Co-Operative Placement 2
Year 3
Semester 1 (Long semester)
Human Molecular Genetics
Environmental Biotechnology & Sustainability
Cell & Tissue Culture
Biotechnology Research Project 1
Extra-curricular Learning Experience 3 (MPU-U4)
Semester 2 (Long semester)
Fermentation Technology & Downstream Processing
Biotechnology Research Project 2
Elective (Choose one)

Food Microbiology
Fundamentals of Marketing
Introduction to Public Speaking
Semester 3 (Short semester)
Bioprocess Engineering
Co-Operative Placement 3
Biotechnology Research Project 3
Tuition Fee
Year 1: RM 26 170.00
Year 2: RM 25 390.00
Year 3: RM 26 170.00 
Total: RM 77 730.00
Biotechnology graduate can readily apply his/her knowledge and expertise in the following areas:
Research and Development (R&D) in research institutes; universities; agricultural, clinical and forensic laboratories
Quality control and quality assurance of pharmaceutical, health care and other industrial products
Clinical research co-ordination in hospitals and pharmaceutical firms
Bioinformatics Computational Analysis
Other career opportunities in

Management
Intellectual Property (IP) and Patent Law
Sales and support services for the biotechnology industry, ecology, waste management and environmental pollution control
Venture capitalist business
Biotechnology technopreneurships
ICAN College welcomes International Student applications from various countries given that their qualifications are equivalent to the Malaysian standard of Qualifications.
Register For The Next Intake
Any Questions? Reach us here