Make a Difference for People in Need
Physiotherapy helps to promote, maintain and restore the physical, psychological and social well-being of an individual. It helps people affected by injury, illness or disability with movement and exercise, manual therapy, education and advice.
Physiotherapy is an arm of rehabilitation science encompassing basic and applied aspects of the health sciences, social sciences and engineering and is applied to understand the nature of enabling-disabling process, restore functional capacity and improve interactions in a social, emotional and environmental context.
The Physiotherapist facilitates and recommends efficient treatment plans to assure that appropriate medical care is provided to the Client for an early and safe return to realistic and practical functions.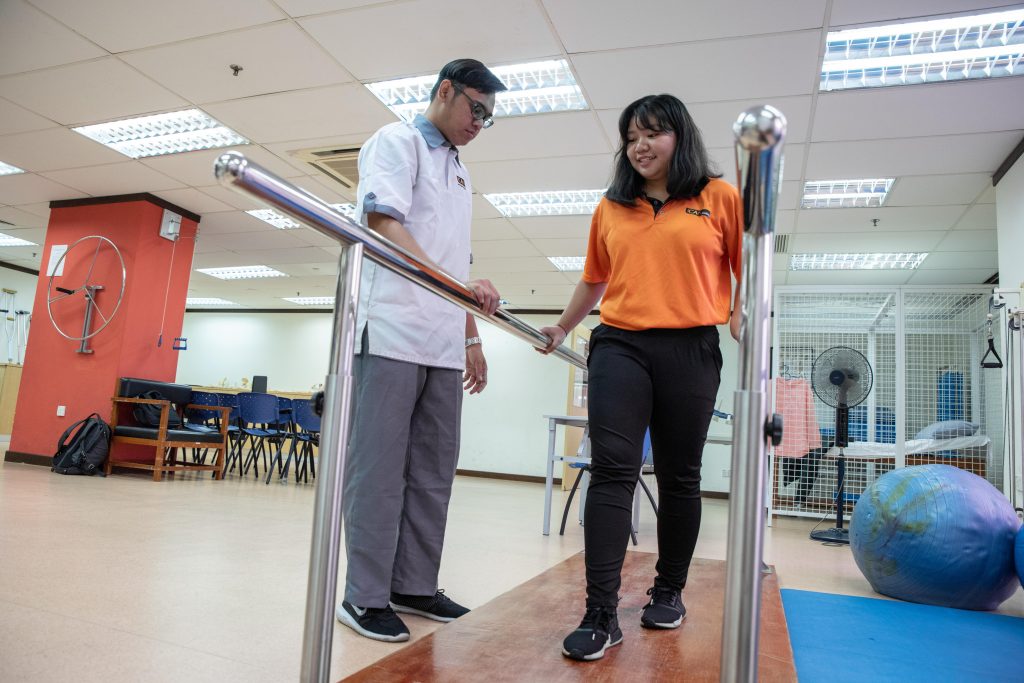 A Taste of What You Will Experience Studying at ICAN
3 years in Diploma in Physiotherapy programme will provide graduands with fundamental theoretical knowledge and clinical experience acquired by interacting with patients, caregivers and various health-care professionals. 
Subjects covered are human anatomy studies and application of the science of movement. Graduands will master the art of communication and human psychology to treat patients effectively. 
Accreditation Code:

A 6976

Approval Code:

R2/726/4/0028: 12/2022
Graduates of Diploma in Physiotherapy from ICAN will have excellent career prospects in:
Government and private hospitals 
Physiotherapy consultancies 
Private physiotherapy clinics and nursing homes 
Sports clinics
Sports centers and bodies
Exercise prescription specialist
Sport physiotherapist
Fitness consultant 
Tutors at private higher educational institutions (colleges)
Product specialist in health care industry 
Health promotion consultant
A Diploma in Physiotherapy from ICAN College gives you a pathway to further your studies into domestic and international universities: 
Bachelor in Physiotherapy 
Bachelor in Sport Science / Management
Bachelor of Occupational Safety and Health
B.Sc. in Occupational Therapy
B.Sc. in Speech Therapy
The Articulation Agreement with Swinburne University allows pathways into Year 2 of any Degree programme as listed.
ICAN College welcomes International Student applications from various countries subject to similar qualifications from their home country with the Malaysian Certificate of Education (SPM) or O' Level equivalent.
Register For The Next Intake
Any Questions? Reach us here