In the face of globalisation, the success of a business is determined by how well it can market itself in the real world. The demand for skilled marketers has increased and is now one of the most in-demand job titles.
Marketing requires the proper understanding and execution of precise strategies ensuring the organisations market reach, sales and brand management is achieved. The profession also requires skills from digital marketing to media buy-in. 
Entry Requirement
Course Outline
Tuition Fee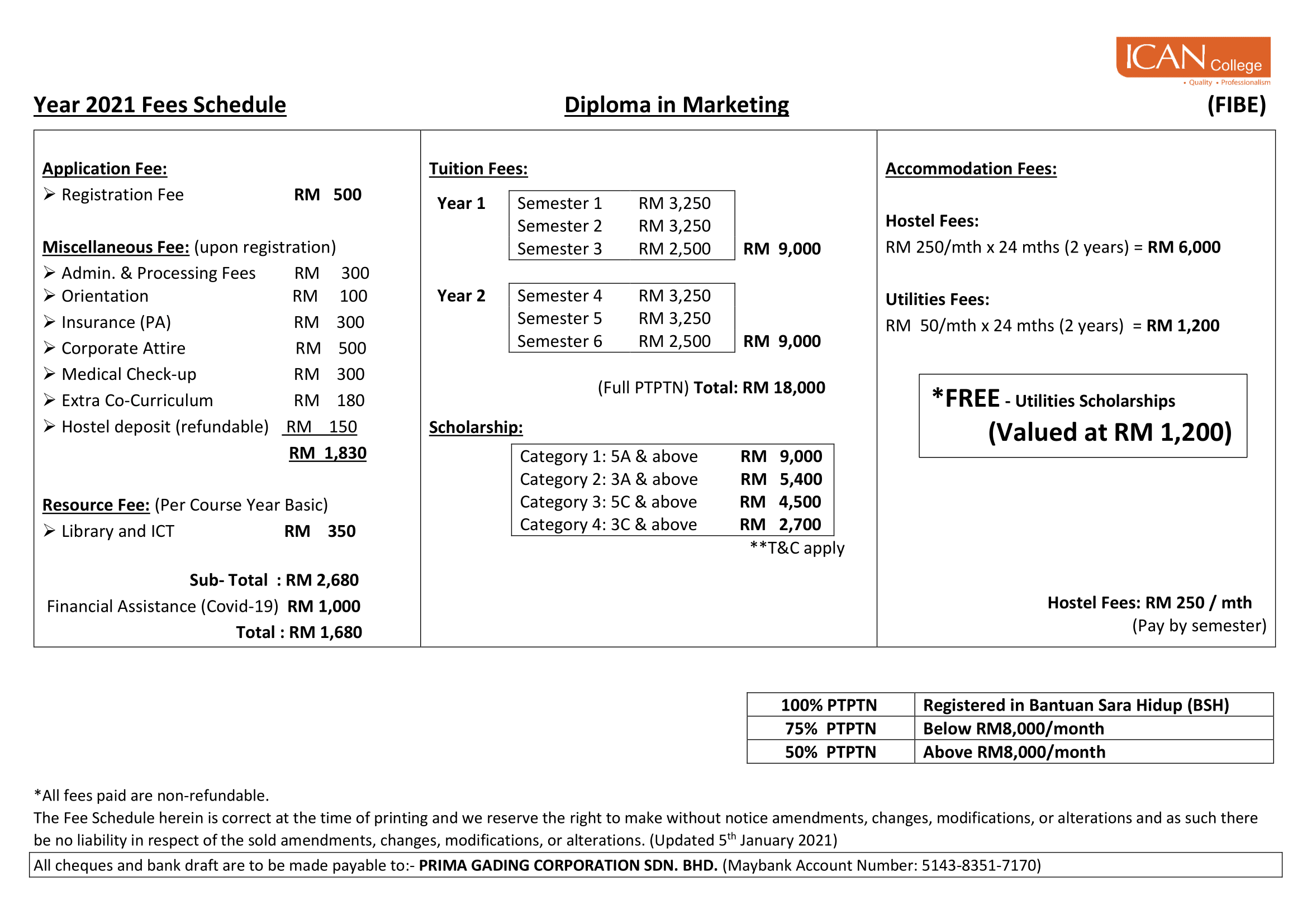 A Taste of What You Will Experience Studying at ICAN
The 2 year Diploma of Marketing programme at ICAN College will ensure graduands are exposed to fundamentals of marketing with a broad understanding of marketing and the functional areas within an organisation. This will help you to solve practical marketing problems and contribute to the success of any organisation.
The marketing industry has many career options and specialisations; from
digital marketing 
media buying,
market research,
brand management / sales,
With this qualification you will have a broad understanding of marketing and the functional areas within an organisation. 
ICAN College gives you a pathway to further your studies into domestic and international universities.
Students have an option to continue into Bachelor of Arts (Hons) in Marketing or Bachelor of Arts (Hons) in Business Administration at UCSI University
ICAN Diploma of Marketing also provides pathway into any of the Swinburne Bachelor programmes as listed.
Students having successfully completed the Diploma at ICAN College will be eligible for credit exemption of 8 unmatched electives units of 12.50 credit points each totalling 100 credit points from any of the programs of study specified. This advanced standing reduces the minimum duration of study at Swinburne.
ICAN College welcomes International Student applications from various countries subject to similar qualifications from their home country with the Malaysian Certificate of Education (SPM) or O' Level equivalent.
Register For The Next Intake
Any Questions? Reach us here